COVID-19
In light of COVID-19, Bridge of Hope Ministries is now operating our normal hours 9am-2pm. However, we have implemented safe social-distancing practices and require both staff and clients to wear a mask at all times.
BECOME A VOLUNTEER
Our services help transform the lives of the homeless and needy, serving them through the love and compassion of Jesus Christ. We need volunteers with a heart to serve.
DONATIONS & GIFTS
Be committed to helping the lives of the homeless and needy to overcome difficult situations in our community. It is our faith that calls us to serve our brothers and sisters in need!
OUR MISSION
Our mission is to transform the lives of the homeless in The Ville neighborhood, through professional, supportive services and advocacy, in a safe and secure environment.
HOW WE HELP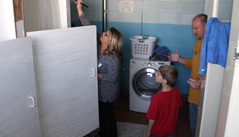 SHOWERS & LAUNDRY
We offer folks a clean start each day. People feel more hopeful when their bodies and clothing are clean. When we hand them hygiene packs, we welcome them by name, offering a measure of personal dignity.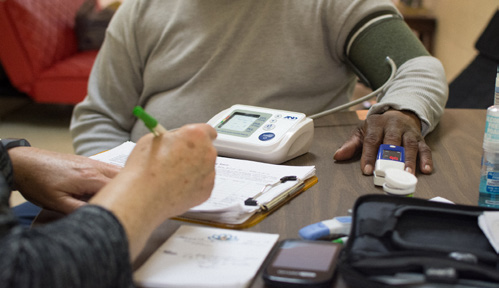 MEDICAL ASSISTANCE
Deaconess Nurse Ministry visits weekly, taking clients on a drop-in basis. She provides mental, physical and spiritual health. Her steadfast service has earned her the trust of community members. More info at https://www.faithnurses.org/.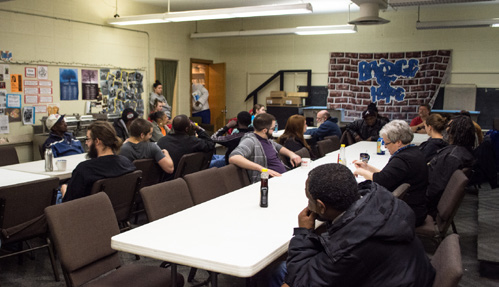 A LISTENING EAR
We welcome all people regardless of who they are or the level of challenges they face. Each person needs a place to belong and be understood. Here they can seek a deeper relationship with one another and with God.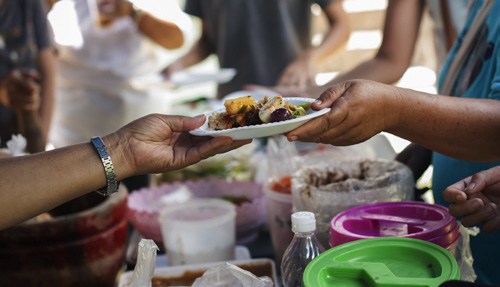 FOOD
Meal times are precious, bringing structure to our clients' days. During lunchtime we build rapport, share important information, read Scriptures, pray, and take time to talk with community members. Nutritious lunches are prepared by staff or volunteers.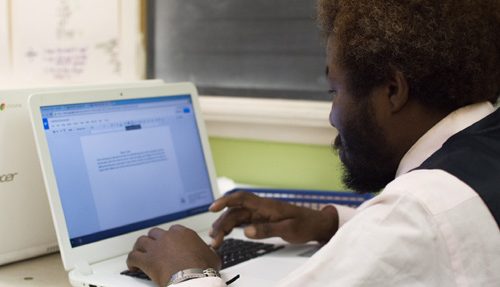 EDUCATIONAL SUPPORT
Hope Education supports adult literacy including HiSET prep and college essay writing. The K-12 program offers math and reading tutoring, ACT prep, dyslexia screening and advocacy. Help with resumes, job applications, and social service applications are also offered.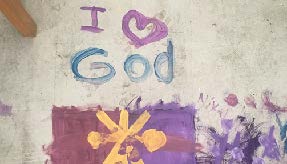 DAY SHELTER
We provide a safe, comfortable place for everyone to access basic services free of condemnation. While resting, they can get a cup of coffee, use WiFi, enjoy lunch, receive casual counseling and request help accessing specialized services.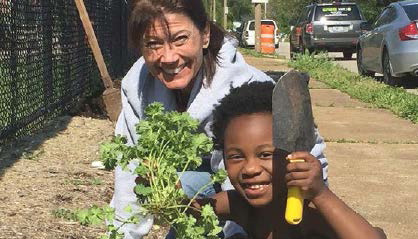 COMMUNITY GARDEN
No grocery story exists within a mile of the center so we provide garden beds where community members grow vegetables. We have a garden-tool loan program and a hydroponic room where plants grow with little soil.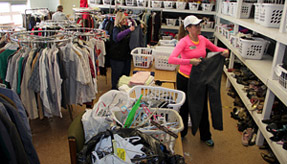 CLOTHING
Staffed by volunteers, clients can shop for the basics: jeans, t-shirts, underwear, socks and shoes. It is also a good place to find job interview attire and fancy church outfits. All donations are given away for free.